Painted the cabin wall panels my fav....Black & Tan:
Note....the early models used 1" styrofoam clad with thick stippled aluminum sheet. I have never seen these fail, but the newer panels all seem to get water damage and begin to 'wrinkle'. The damage looks very similar to Filon failure on campers. I'm not sure when they changed over to the newer stuff, but glad to have the old.
The plexi windows were faded and scratched so I just painted them black for now.
On to the roof....finally got to start welding the .090 sheet on the frame. At 16' long this is going to be interesting getting the roof back up on the boat. I am guessing the extra supports added about 200lbs to the structure. I could not find the oem 1.5x2.5" tube and had to settle for thicker 2.5x2" tube.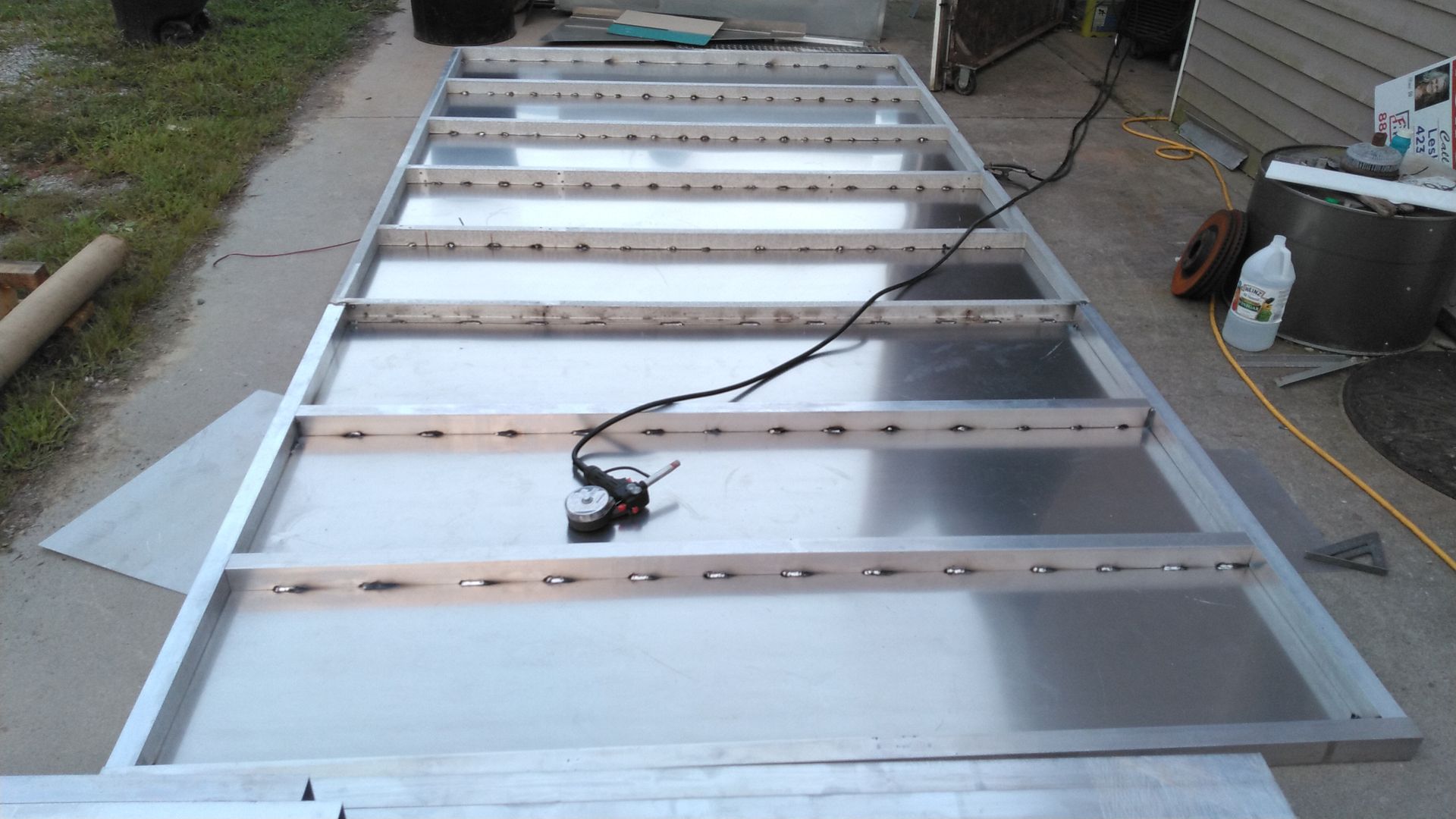 The old tubing is almost impossible to get 100% clean for welding since it has a lot of lite surface corrosion, so I just have to put up with a bit of splatter. The new stuff welds like a dream and with the spool gun it goes quick.