I figure that like on most sites you guys might like pic's so I thought I might as well show what I did to buid my boat. This is an abbreviated view of my rebuild but it gives am idea of what I did. Ok the before view !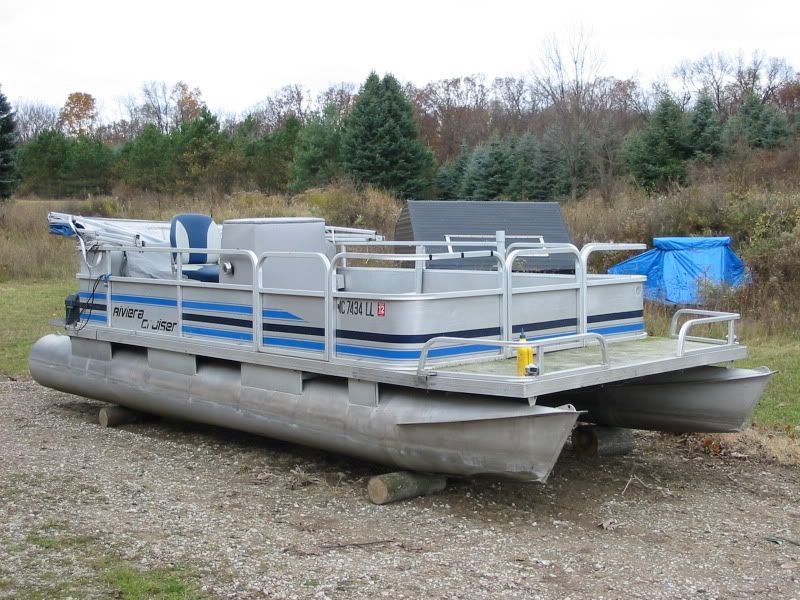 I have a friend that is a fabricator so he helped me out quite a bit. This is the transom log we came up with. I had bought another old toon for the logs and the then got a manitou transom form pontoon specialists.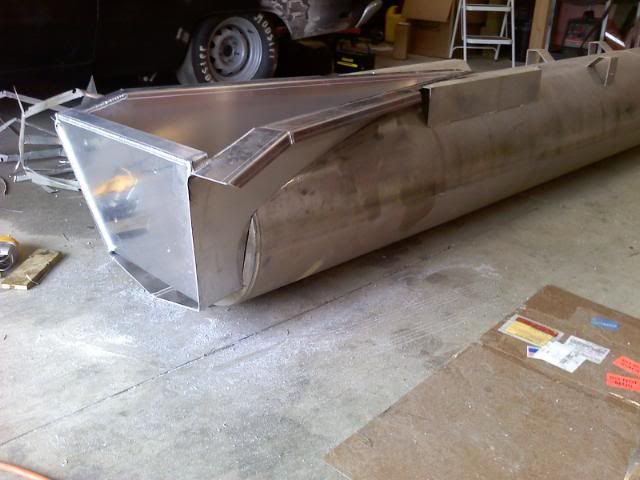 I also added 2 ft to the back of the boat where the gas tanks used to sit. I wanted to make a rear deck area.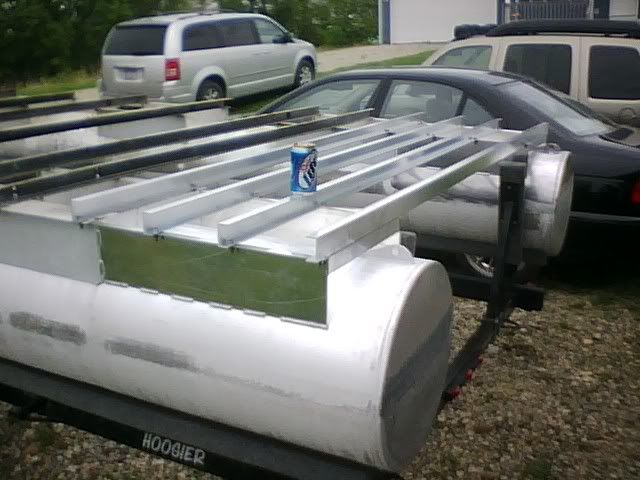 A finished shot of my frame work before the deck went on.